Behavioral Health Services
When stress becomes too severe for the older person to manage, it usually appears as a change in that person's behavior.
GetCareNow
Reserve your ER arrival time.
Always here for you
Get care from an extensive network of specialists and trauma centers 24 hours a day, everyday.
West Anaheim Medical Center offers comprehensive cardiovascular services including diagnostic and interventional procedures.
The cardiac catheterization team is available 24 hours a day for emergency procedures. We are a designated STEMI (ST elevated myocardial infarction or "heart attack") receiving center.
Sub-acute care is a level of care needed by a patient who does not require acute care provided in a typical hospital setting, but who requires more intensive skilled nursing care than is available in a skilled nursing facility.
More than 59 years of service
Founded in 1964, West Anaheim Medical Center is a 219-bed acute-care hospital dedicated to providing the community with high-quality, cost-effective healthcare. Our services include general medical/surgical inpatient care and treatment, emergency services, surgical services, comprehensive heart center, and diagnostic imaging.
Introducing a secure and convenient way to manage and access your health information whenever and wherever you need it.

Awards and Accreditations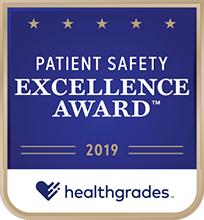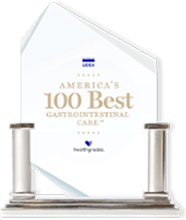 West Anaheim Medical Center has been recognized by the Lown Institute as one of the most socially responsible hospitals in America, receiving "A" grades in Social Responsibility.
read more
Learn more about our upcoming events including support groups, classes, and hospital held events.
I have to rate the hospital on the staff's performance. First of all, many nurses and techs worked hard to minimize my discomfort and increase my strength. Many staff members answered questions to my satisfaction, there were few instances where I felt left in the dark. The hospital was clean (very important!).
Rosana P.
I would like to take this opportunity to sincerely thank everyone at West Anaheim Medical Center for their kindness and concerns for my mother while she was there for her emergency medical needs for her heart and abdominal conditions. I wanted to convey my sincere thank you to everyone at West Anaheim Medical Center and everyone affiliated with my mother's care for their job well done. I hope my sincere thank you will be passed along to your staffs mentioned above, because I feel they don't hear enough THANK YOUs from their patients and their superiors for their good work!
James C
I was treated for minor+ injuries from a motorcycle accident. Medical staff and the nurse was friendly, courteous, and fast. The PA was very professional. I ordered Uber Eats, and the ER staff brought it to me. Nice clean room and Mobil X-Ray machine. Thanks WAMC ER!
Francisco C.